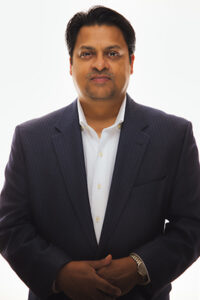 Parag Nevatia
Founder and CEO
Parag grew up around his entrepreneurial father who had numerous businesses such as a textile garment manufacturing business, an electronics business soldering PCB boards and making speakers, and later on a leather garments manufacturing and export business. The desire of independence and creation was influenced by his father at a very young age, which also gave Parag the drive to create something of his own one day.
Parag migrated to the US in 1993 and started a career in Banking. In the following years, he expanded his expertise in Retail and Business Banking, Commercial Lending, and eventually found his heart in SBA Lending. After 20 years of a successful Banking career at 7 Banks in the New York Metro region and earning certifications and many top-performing awards along the way, Parag is now recognized as a source of knowledge in the Banking fraternity, specifically Commercial and SBA Lending.
In 2013, Parag ventured out to begin EZ Funding Solutions with a vision to create ways that will make Businesses Bankable and solve the gaps in small business lending, similar to his father's engineering process which included identifying the problem, exploring, creating, testing, and improving the product or service.